Blog
07 April 2017
FreeHour
Share your timetable & find out when your friends are free on campus! One of our best and most popular apps are live on the App Store and Google Play. This app is packed with features for students; from timetable sharing, stipend countdown, exclusive offers and much more! These apps are also fully native with the best experience in mind.

With easy adding of subjects, automatically created free slots and a simple swipe weekly interface, FreeHour is the go to timetable app for all college and university students.
Sharing your timetable with friends just got super easy:
Quick Facebook Sign Up - Log in with Facebook and choose which friends who have FreeHour to share your timetable with.
Meeting on Campus - View who is sharing a free slot with you and meet up on campus. You can even see who's free to meet during an ongoing lesson.
Plan ahead - use FreeHour to get a list of all the free lessons you and a friend share for the entire week.
Go offline, whenever you want - Turn off your shared timetable and use FreeHour as a standard timetable app with a flick of a switch.
FreeHour has been designed to be simple, quick, clean and with students in mind. What are you waiting for? Get started now by downloading the App for FREE for iOS and Android!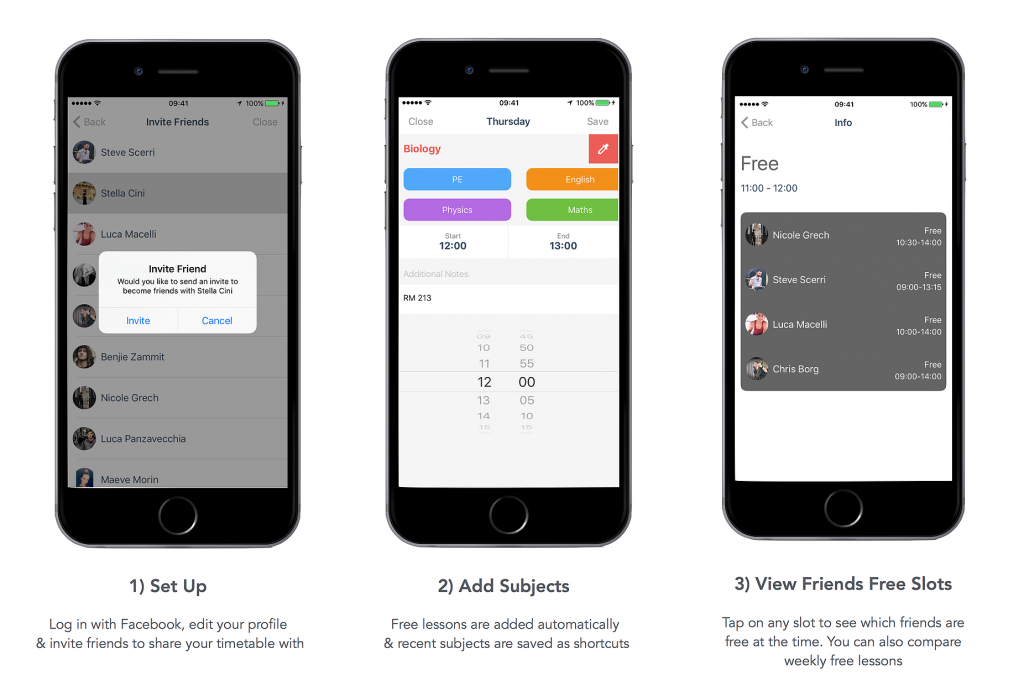 Stay tuned...There are more updates coming soon!