Blog
09 November 2021
WINNER for Best App - The Malta eBusiness Awards 2021: FreeHour
Vioside Ltd - Developers of an Award Winning App
At Vioside, we were hard at work together with the FreeHour team to develop the latest major update which we released for iOS and Android in September 2021. After much hard work involving major rewrites and improvements, all has paid off. FreeHour won Best App at Malta eBusiness Awards 2021. Most importantly, FreeHour is loved by thousands of students, using it on a daily basis. We are so proud and delighted to be the developers behind an award winning app.
New Timetable
We have rewritten FreeHour with huge updates. Most notable update is the new calendar-based timetable. We have completely rewritten the timetable itself to have a calendar format. This now includes flexibility to add lectures for a particular day as well as with recurring events. All of these can also be imported from Google Calendar. These updates made general improvements which allows students to better save their timetable, and find mutual frees with friends, all without an internet connection. This timetable and its execution is most probably what made this app the best app at Malta eBusiness Awards.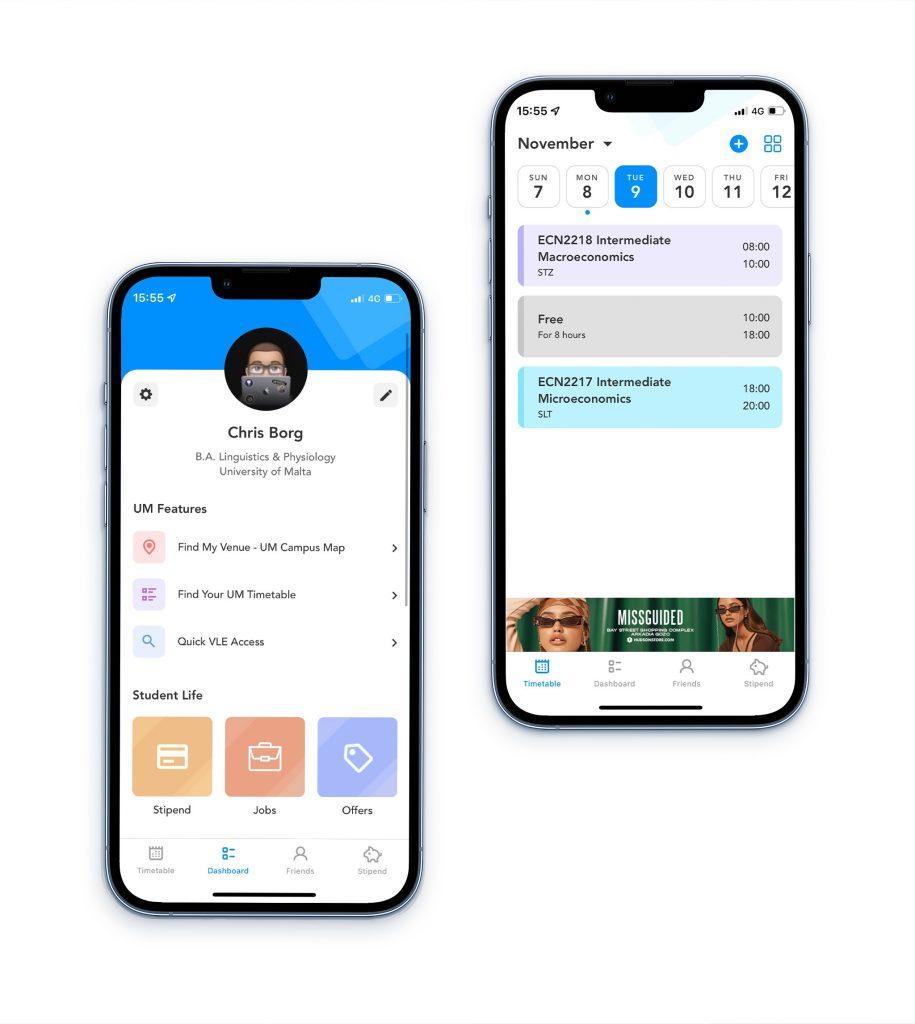 New Dashboard
FreeHouse now has a new screen which was introduced in the app. This would act as a dashboard for students. This groups all information about the student's profile, a new section for information related and specific to the school attended, a map to navigate inside the school, stipend countdown, jobs list, offers, tasks and assignments and exam countdown.
Redesign
In general, the app was redesigned from the ground up with a fresh new look. Every screen in the app was revised with a fresh and more modern look, together with a refreshed and more personalised on boarding.
More coming soon
We are still working hard on more features that will be of huge benefits for students. Stay tuned and follow FreeHour for more news.