Blog
10 September 2015
The New iPhone 6S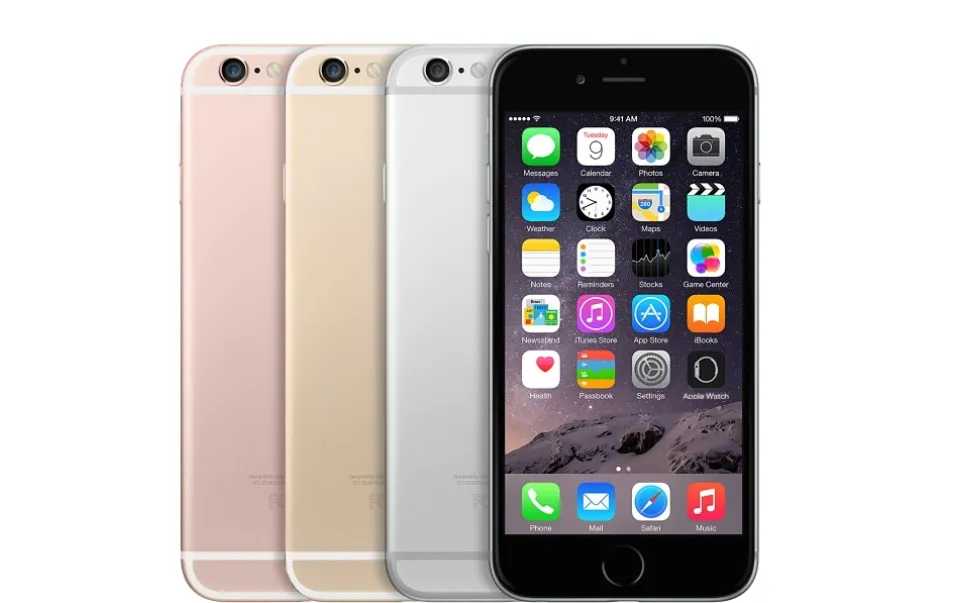 Yesterday, Apple announced their new flagship phone called the iPhone 6S and the iPhone 6S Plus. This year, Apple added yet another colour to the iPhone 6S line-up called "Rose Gold". We think it's a great addition along with the other colours provided by Apple. Let's dive a little deeper into the new capabilities and features found in the iPhone 6S
3D Touch
Probably the most innovative feature from yesterday's Event. 3D Touch allows users to interact with their iPhone in a whole new level. Up until now, users were able to use multi-touch capabilities on there phones to use different features in apps (example pinch to zoom). Now, Apple has also added pressure sensitivity to the iPhone 6S. This allows users to press on an item to take a peek into it's content. The user can then press further to open the content, or just release their finger if they do not wish to enter and stay where they are. This feature may provide endless possibilities for developers and we are looking forward to see what new functionalities we will provide in our apps.
Power and Speed
The new iPhone is equipped with a new chip called the A9 Chip. This chip has a 64-bit architecture (just like the one in your computer) with up to 70% faster CPU and up to 90% faster GPU performance than its predecessor. This allows heavy apps, such as games with a lot of graphics or other 3D Apps, to run smoothly on your device. The iPhone 6S also has an M9 chip built into the A9 chip. This chip is used to detect your movement and it proves to be a great asset when it comes to your health and fitness apps.
12MP Camera
Apple has increased the MegaPixel count to 12MP in the new iPhone. This type of update hasn't been done by Apple in a long time, and for good reason. An increase in a camera's MegaPixel count can easily create a decrease in image quality. Images tend to get grainier especially in low-light situations. This type of result can be avoided by using a better sensor. That is exactly what Apple waited for before adding pixels to their phone. The new phone takes full advantage of the 12MP camera and the results are stunning. Something to be aware of is that more Mega-Pixels usually mean larger image sizes, so if you are replacing your camera with an iPhone be sure that you have enough storage for your high-res photos. You can view Apple's Gallery shot by the new iPhone 6S
Live Photos
A new and awesome feature found in the new iPhone is called Live Photos. This feature will take a 1.5 second video when taking a photo. This video can then be viewed using the 3D Touch by pressing on the photo when viewing it. This can add a bit more to the memory of when the photo was taken. This feature can be switched on and off depending if you need that extra storage space.
Conclusion
The new iPhone also makes use of other great technologies such as Touch ID (which has also been improved with better recognition speeds), Apple Pay, the new iOS9, and more. We look forward to get our hands on one of these phones and bring you a full, hands-on review. Until then let us know what you think in the comment section bellow.